Game description
Cody has to solve a nother mystery at Halloween.
Characters
Hero: Cody
Victims: A kid
Villains: Chucky, a witch, woman (later transformed into a gorila), Annabella, a werewolf, a ghost, an evil clown, Slenderman
Others: A salesman, the man that is a werewolf (before transformation)
Trivia
There were three transformations in the game:

The man behind the cage is a werewolf (if the player didn't done correctly)
The woman in the cage is a gorila
The kids in the end were werewolfs

Chucky was in this game a bit realistic (shown) as in his movies.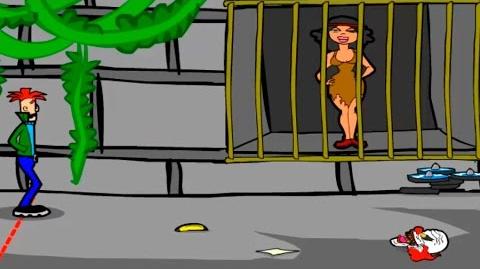 Link of the gamer:
Adelie Land Games
Ad blocker interference detected!
Wikia is a free-to-use site that makes money from advertising. We have a modified experience for viewers using ad blockers

Wikia is not accessible if you've made further modifications. Remove the custom ad blocker rule(s) and the page will load as expected.