Obama has to defeat Bush and escape the prison he is locked in.
Characters
Hero: Obama
Villans: Bush, Fulminator, Bush's minions - Pancho y Poncho, The Death.
Others: Rambo, Jack Sparrow, Yoda
Trivia
In the game Bush puts on a mask (a Obama mask), so that he would rule the world, and place the real Obama in the Guantanamo prison.
In this game Bush had 2 henchmen and were seen twice.
In the end, Bush confeses that it was Pigsaw's plan about it all along and that everything is going exactly as planned.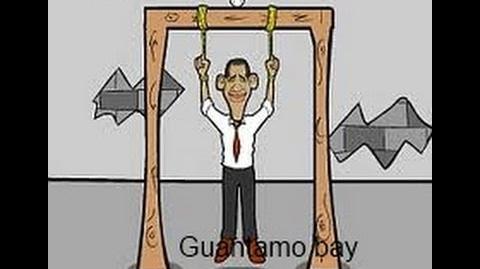 Ad blocker interference detected!
Wikia is a free-to-use site that makes money from advertising. We have a modified experience for viewers using ad blockers

Wikia is not accessible if you've made further modifications. Remove the custom ad blocker rule(s) and the page will load as expected.