Game description
You should play as Jaime Bayly to interview commander Ollanta Humala.
Characters
Main: Jaime Bayly
Oponents: Ollanta Humala, Ollanta's wife - Nadine
Trivia
This is one of the earlier Inkagames to not be adventure games
This game can only be played in spanish language.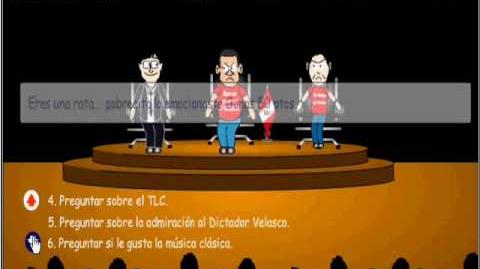 Link (this is the gamer who made this video):
MsRakionero
Ad blocker interference detected!
Wikia is a free-to-use site that makes money from advertising. We have a modified experience for viewers using ad blockers

Wikia is not accessible if you've made further modifications. Remove the custom ad blocker rule(s) and the page will load as expected.